Ambassador Team

Meet our team of brand ambassadors... find out about them here and click on their photos to be taken to their Instagram feeds!

Hi, I'm a wife and mama in Vienna, Austria. I'm addicted to coffee and ice cream, and obsessed with nail polish and lip gloss. I'm the voice and artist behind the life inbetween a creative lifestyle blog and design shop. I was introduced to the world of Midoris and Fauxdoris in 2015, and have been in love with the inkDori ever since I laid eyes on them!
Tawni's Posts:
Inside my inkDori : The Faithful Planner


I'm Laura, 22 years old, studying Communication, Advertising and Marketing. I live in tiny, but beautiful Northern Ireland. I love to go on adventures, and forests are my happy place! Autumn is my favourite, and I'd spend that whole season in Tollymore Forest if I could! My love for forests is closely met by my love for notebooks, crafts and exploring!
This summer I'm heading back to work at a Christian camp in New Jersey for my second year, before I start my placement year of full time work in September!

Hi, I'm a 27 year-old newlywed and book historian who lives in Edinburgh. I love coffee, journalling, making plans, eating well, and travelling. I'm currently in the process of applying for a visa to move from the UK to Texas to establish a home with my American husband Quincy. It's long and frustrating, but I'm so pleased to be able to share this journey - the positive bits and the negative bits - with you here on Grace and Salt Ink. This new chapter of our lives is fresh and exciting, but it's also daunting for a home-loving Yorkshire lass who is heading off to a new city, country, and way of life and meeting new people along the way.
Natalie's Posts:

Hi, I'm Holly, a wife and mom of two who lives in Vienna, Austria. Originally from the United States, my family moved abroad in 2012 to work with a church plant and non-profit organization teaching English to and exploring faith with people of all cultures and ages. I create through writing and photography and have a passion for people, faith-based life coaching, understanding anxiety, and all things coffee related.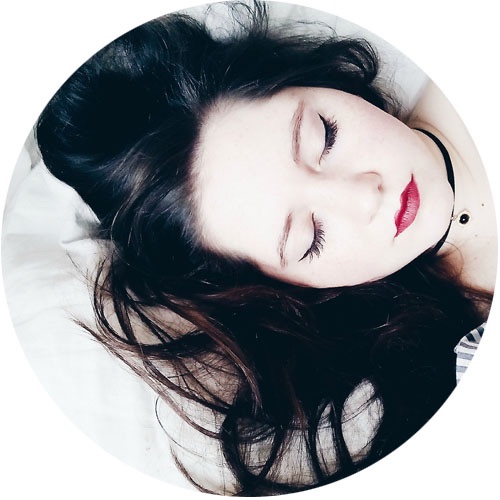 Hey there! My Name is Lina and I am a dreamy nineteen year old girl from Germany. I am very short, with long dark hair, blue eyes and a hella lot of freckles. I have loved journaling since I was little and when I found this amazing online community of artsy creators I decided to join it by starting my own Instagram under the name: agirlwithajournal. Because that's me since middle school. I took it literally everywhere. Recently I started a YouTube-Channel to share Journal Flip Troughs and Process Videos with everyone, who wants to know how I create my journal spreads.
My favourite things to use are watercolours and ink sprays and I also believe in the power of words and writing. It's so important to me that and has quite a big place in my (as I imagine it) colourful heart.