Inside My inkDori : The Journal Keeper
Posted on

In order to inspire you, I'm interviewing several inkDori enthusiasts to find out how they use thier's! Last time we talked to Tawni, and today we meet Arden, aka @arden_elise to talk about what's inside her inkDori...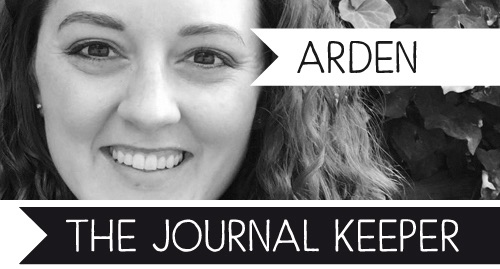 Hi! I'm Arden Ratcliff-Mann, a children's minister in Kansas City, MO, in the U.S. I love Bible journaling and crafting in general. I've been married for two years to Biff, a geneticist, and we have an adorable cat, Loki, who we love very much!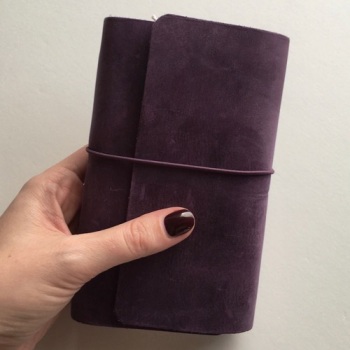 What style, size and colour is your inkDori I have the pocket cocoon inkDori in violet with an aubergine elastic.
What do you mainly use your inkDori for? When I first got my inkDori, I planned to use it for general note-taking throughout my day. But I've recently realized that I prefer to keep notebooks in it for specific purposes. So I still have a notebook for general notes, but I also have one that I use as a gratitude journal and another that I use for writing a Bible verse every day.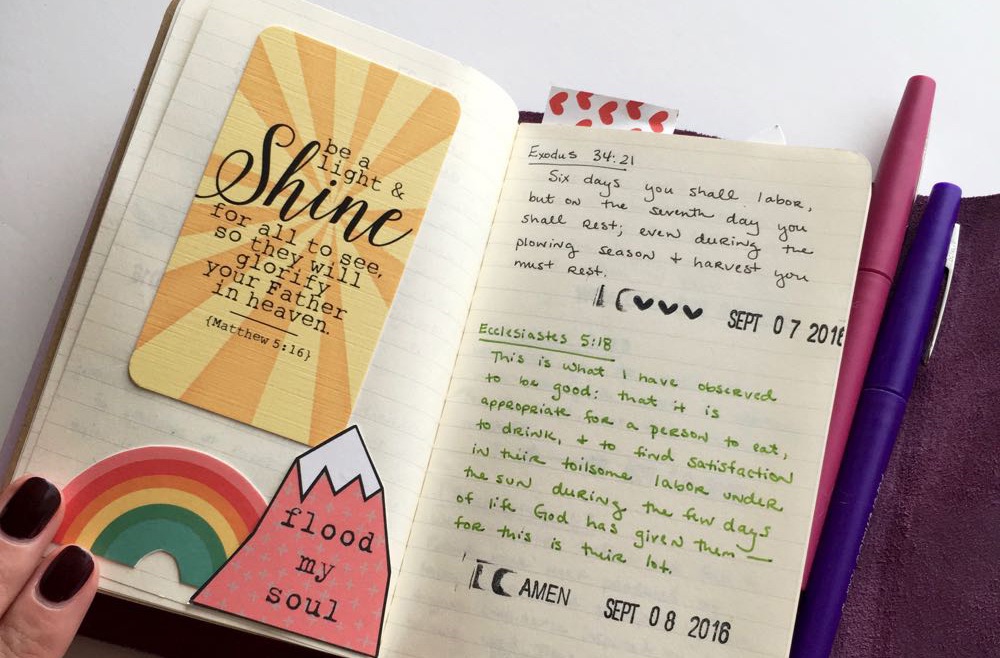 How do you use your inkDori day to day? My inkDori lives in my purse, so I always have it handy if I need to jot down notes at a meeting. It's also there whenever I have a spare moment throughout the day, so I can pull it out to journal a prayer or write out Scripture during my down time.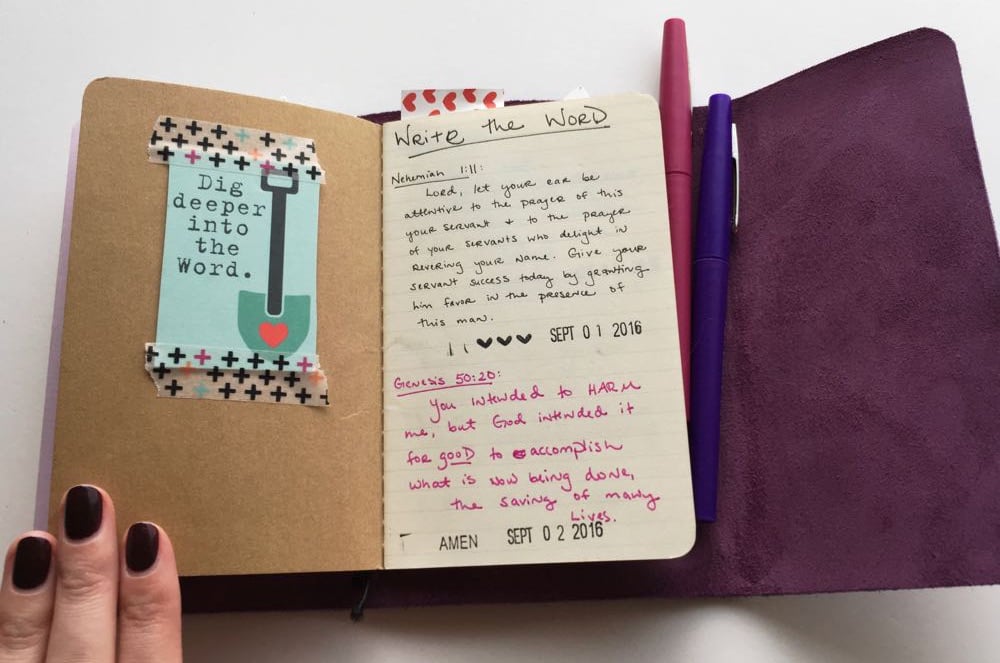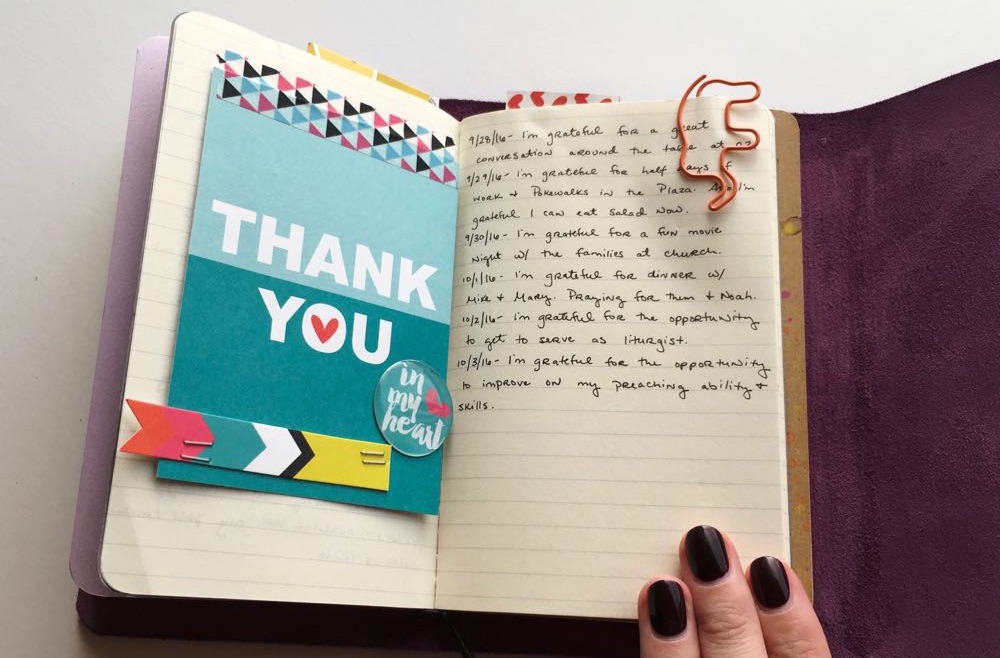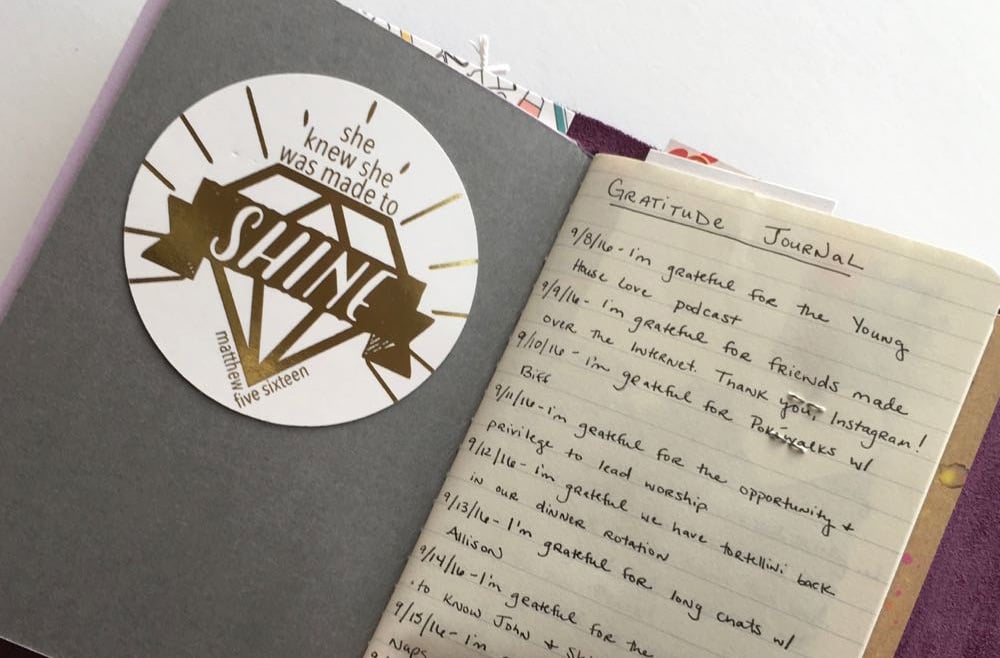 & finally, why do you love it? The pocket size is perfect for me, because it easily fits in my purse so I can carry it with me all day. The leather is so soft, but also durable, so I don't have to worry about it getting scuffed up in the bottom of my bag. I love that I can swap in and out notebooks when I fill one up or when my needs change. Having that flexibility is great. I also love how professional the inkDori looks—I never have to worry about pulling it out at a work meeting because it looks so nice!
Click here to see a flip through of Arden's inkDori and here how she uses it...