I Sent Love In An Envelope Challenge
Posted on

I love getting happy mail, who doesn't!? A hand written letter in the post, maybe a little surprise parcel out of the blue when it isn't even your birthday! And I want to encourage you to share the love this weekend!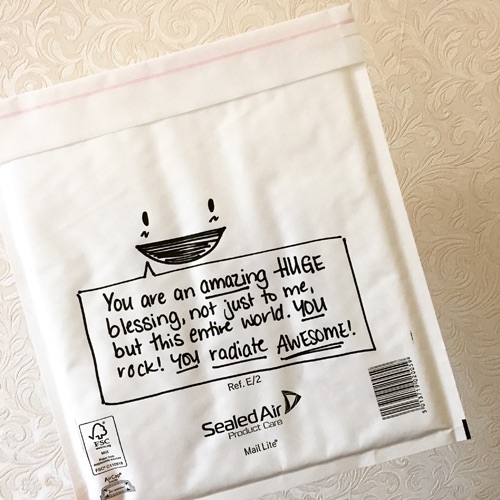 You may have seen my happy and encouraging envelope that I posted yesterday, proclaiming for all to see on it's way between my house and my friend's that they are an awesome human being - because they are! That friend is so valued, I want to shout it from the rooftops! Which got me thinking, there's so much depressing news around at the moment - let's take time to encourage each other more! Send someone some happy mail this weekend so they know they are valued.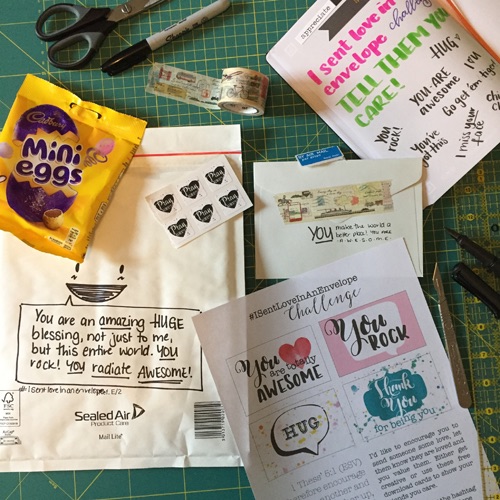 You can find a pretty greetings card, get creative with your paints, markers and washi tape, or you can use the FREE downloadable printable [link in today's newsletter] with encouraging phrases I've put together for you.
1 Thess' 5:1 (ESV)
"Therefore encourage one another and build one another up, just as you are doing."
Post a photo of your encouraging envelope before you put it in the mail, with the hashtag "ISentLoveInAnEnvelope" for a chance to win some happy mail from me! :)