Inside my inkDori: The Adventurer
Posted on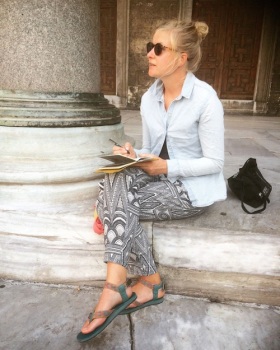 In order to inspire you, I'm interviewing several inkDori enthusiasts to find out how they use thier's! Let me introduce you to adventurous Lottie, (aka half of @this_is_a_trip) who is talking about her travels with her inkDori...
Hello, I'm Lottie, a design manager for outdoor clothing by day and an avid experimenter with food, fabrics and all things bike related the rest of the time. Last year my partner Ross and I completed a 6 month cycling tour from Morocco to Georgia and everywhere in between!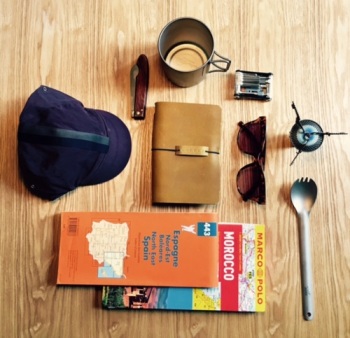 What style, size and colour is your inkDori?
I have a pocket sized original inkDori in mustard with navy elastic.
What do you mainly use your inkDori for? Sitting in my tent and writing in my inkDori became a ritualistic way to end a hard day on the bike. Having somewhere to jot down the events of the day, however minor, was a great way to evaluate the day's experiences.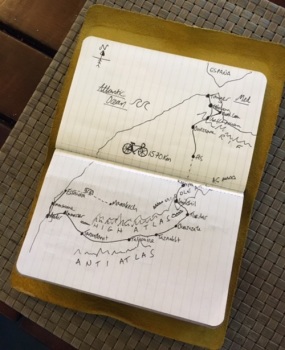 I also enjoyed using my inkdori to draw maps of our route at various stages through our trip, so that friends and family could roughly work out what we'd been up to! it should be emphasised that when cycle touring, every single tiny thing you carry has to be worth its weight. So the fact that the inkdori made it up and down every last mountain with me tells you that it was very much valued...a lot more than the everyday mundane things like deodorant and that 'spare' third pair of socks, which soon got jettisoned!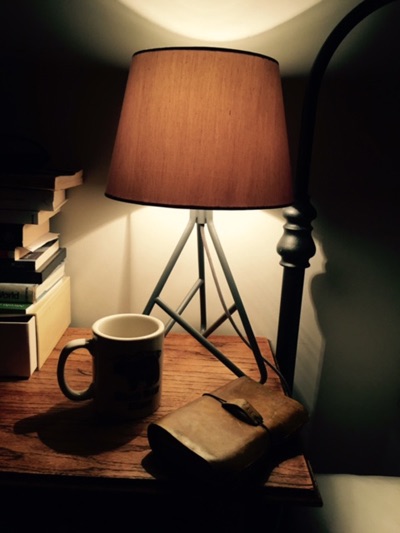 A quick flip through my inkDori looks like this:
I used my inkdori every day for 6 months and now our trip is over, it sits on my bedside table; museum ticket fobs and handwritten notes from friends made on the road all tucked in the back. Back at home and back to reality, I like to flick to a page at random and read my diary log from that day - it transports me back to a time when everyday was a completely new adventure! It helps keep the memories alive and will be treasured for that reason forever.
& finally, why do you love it? It's the perfect size and shape for travelling. The leather is robust enough to keep its important scribblings safe and neat whilst on the road. The mustard colour matches my purse, glasses case, trainers...er, actually just about everything in my wardrobe!