Pocket Prayer Journals Around The World, Round 2
Posted on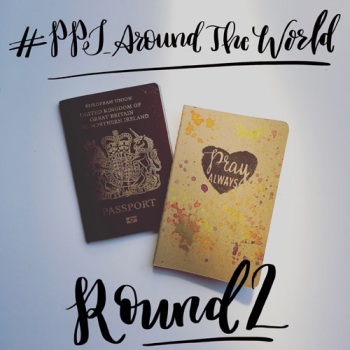 Nearly two years ago, I was so excited to be sending a package out to South Africa - which marked my products being in four of the seven continents, after only 12 weeks of business. I was so excited to think my little dream was already stretching God's love and words out so far around the world. In response I launched the PPJ Around the World competition - the first round.
Grace & Salt ink products have now traveled from my hands out to six of the seven continents (NB - if anyone is travelleing to Antartica any time soon, let me know! I'll happily send you a PPJ for free so I can tick the last continent off my list!) I continue to be amazed what God is doing with this business and to be honest with the woman writing this blog post! I love hearing about how your journals and inkDori have impacted your days. The stories you share with me warm my heart and encourage me to keep going. I am SO thankful for the email or Instagram comment that comes at just the right moment - when I'm feeling broken and about to chuck it all in, one of you sends a picture of your inkDori battered and loved, or emails a testimony about breakthrough and it revives me and reminds me what this little business is all about.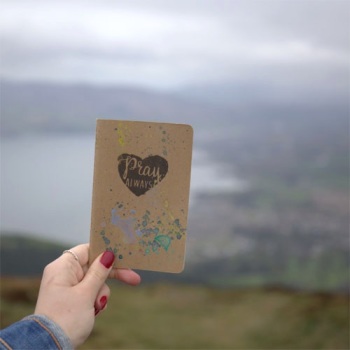 So, I'd love you to share more. I'm starting round two of Pocket Prayer Journals Around the World. I would like to be able to see and share the Pocket Prayer Journals [PPJs] I have sent out around the world as they travel. So, the challenge is to take a photo of your Pocket Prayer Journal wherever it is with you around the world you are [or take it to] then share it with the hashtag "#PPJ_aroundtheworld"*.
So grab your PPJ and get your thinking caps on, what are your local landmarks? If you live in London, take one with the iconic red phone boxes, in Germany you could take a snap with a schnitzle. Off to Venice for the weekend, pack your PPJ and take a shot with a gondala! The possibilities are endless! It doesn't have to be some huge landmark - it can be in your backyard as you read your Bible enjoying the first sunshine of spring on your face, or with the beautiful coffee your barista just poured out for you... Get creative with what you have!
It doesn't matter if you have an original PPJ, a new PPJ, a limited edition red and gold embossed one - I want to see them all! And if you haven't got one, use the code "PPJchallenge" to get 25% off one in the shop today until the end of May.
From all the entired, I will be picking one winner a month to win an inkDori... so hopefully that's a bit of motivation for you!
Looking forward to seeing your entries!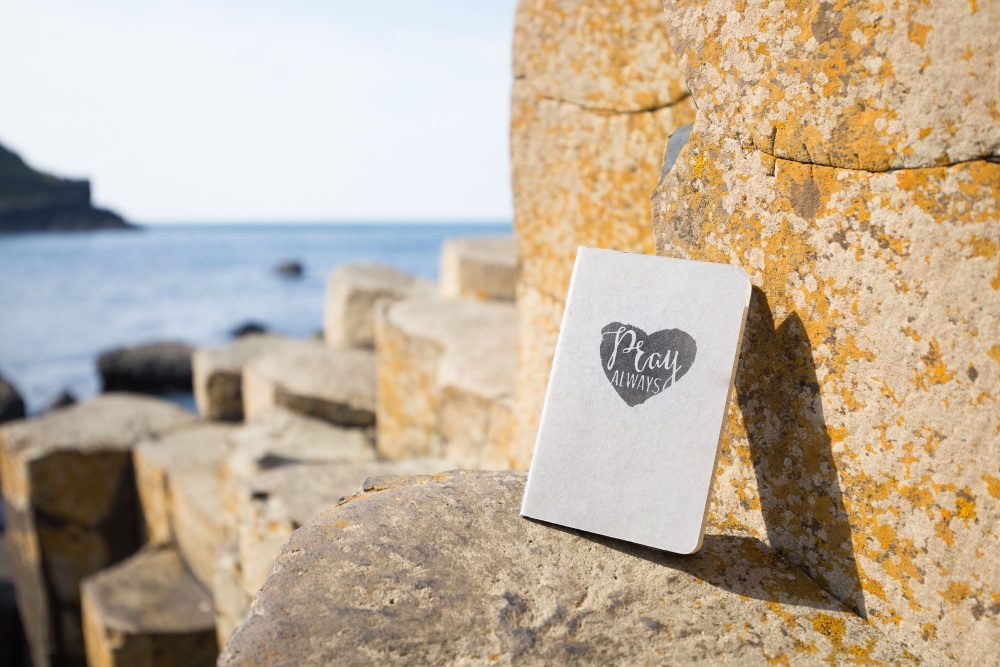 Above: Winning photograph of Round 1 - taken by Luke Holmes at the Giants Causeway, Northern Ireland.
Below: Mixture of different #PPJ_aroundtheworld photos from Instagram

*By using the hashtag "#PPJ_aroundtheworld" you are agreeing to have your photograph reposted by Grace & Salt ink