Moving Forward – Documenting the Next Chapter in my inkDori
Posted on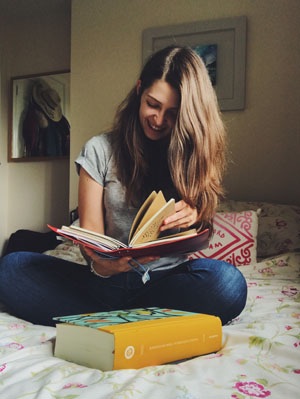 For those of you who don't know me from Instagram – hello! I'm Natalie, I'm 27 years old and I'm in the throes of a visa journey that will take me from my home in Edinburgh across the sea and all the way down to Texas, USA. My husband is Quincy, and he was born and raised in San Antonio (no, he doesn't have much of a drawl, but yes, he owns many pairs of cowboy boots and several cowboy hats!). We met almost 6 years ago, and we got married last September on a rainy but joyful day right here in Scotland. My Grace & Salt ink claim to fame is that I had the very first Bridal InkDori – my mum and sister had Rebecca make it just for me, and it is now one of my most treasured possessions.
When Rebecca got in touch to offer me a role as a Grace & Salt ink ambassador I jumped at the chance to start a new chapter of my life with a brand new inkDori. My "forwards journal" is made of stiff red leather with pale blue elastic and a white tab – just so there's no mistaking where I'm from or where I'm going! The books inside are all about my next steps – from the first steps of the visa process right through to finding and making a home, and making connections when we settle in San Antonio.
I don't mind telling you that, whilst my Bridal inkDori was love at first sight, it has taken me a while to form a good relationship with the "forwards journal." In fact, I didn't even want to open it up and start writing things down. The reason for this was, up until very recently, we were on a visa journey that seemed to be progressing nowhere. From submitting the first petition in November, we heard absolutely nothing until early July. We're still a long way away from where we need to be but we're hoping that from here things will start moving at a faster pace. We're heavily invested in this process and are finding it really hard to be apart – they say the first year of marriage is the most difficult, but it has to be even harder when you're a husband and wife who are separated by an enormous ocean and a 6-hour time difference.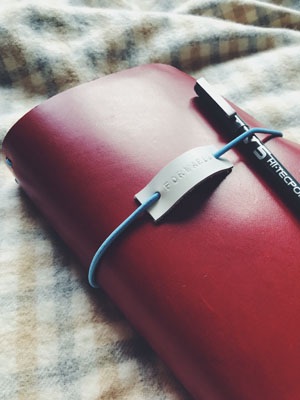 From the beginning, I wanted to use my new inkDori and my role as a Grace & Salt ink brand ambassador to shed some light on the visa process, on how it feels to up sticks and move abroad to build a new life with the one you love, and to help support others. The truth is, you never really know what this process entails until you start the journey. Looking back now, we could say that we would have been better to apply for a different kind of visa and get married in the USA. We could say that it would have been better to go into this process knowing exactly how long it might take, so that we could spend less time apart. However, there is nothing to be gained from rewriting the past, and there comes a time when we just have to accept that God has put us on a different path.
The universal problem with applying for a visa is the waiting. However, there is also a lack of information (you don't know what you need to do until you start, and there isn't a whole lot of advice out there) and a sense of isolation that stems from the fact that you know no one who is going through the same process (or even has been through it before). In applying for a visa you join a small but select group of people who can't even ask each other for advice anyway – visas are dealt with on a case-by-case basis, and one person's shared experience will usually lead to 1) absolute fear or, 2) utter frustration. My remedy to this has been prayer. I've prayed more than ever; prayed all the time; and got others involved with praying, too. I'd never considered myself to be someone who would thrive on writing down my prayers word for word, but the most used part of my inkDori has been the prayer journal dedicated to our future.
Preparing to up sticks and move abroad with or to the one you love is not without its own difficulties. On one hand, there is the absolute joy that at some point soon – hopefully very soon – you'll be able to spend everyday with your person. That soon you'll be setting up home, finding a church, and establishing a new routine, a new community, and eventually a new family. However, there is also fear of the unknown, and the upset over the life you leave behind. For me, the idea of being far away from my family stirs up emotions that I don't have the capacity to deal with right now. I'm especially close to my mum and sister, as well as my 7-year old nephew, and the idea of not seeing them regularly breaks my heart. Only time and experience will enable us to create a good routine of speaking regularly and visiting on another as often as we can. I've found that the uncertainty of the whole visa process – never knowing how long each stage will take, or when I might be going – has both diminished the excitement of leaving and starting afresh, and made the anticipation of saying goodbye worse.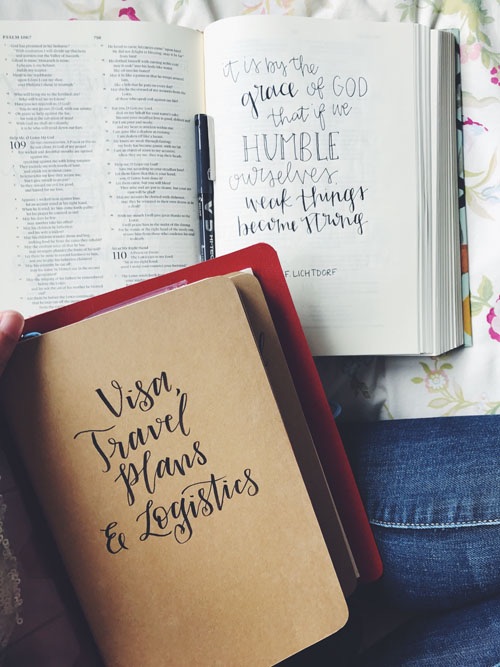 If you're thinking about applying for a visa at some point in the future, uncertainty and a level of powerlessness are feelings that you need to anticipate before you start. You'll also need to find a good way of dealing with the unending questions people have about why you haven't made any progress, what you need to do next (chances are, the answer to this is "wait longer"), and when you'll be leaving. It sounds like I'm making a thinly veiled dig at other people, here, and I'm really not. It's just that this process brings about a kind of frustration and helplessness that I've never encountered before. I'm usually incredibly proactive and self-motivated, so being unable to do anything has been totally new to me! Though we've jumped through at least two important hoops by now, I'm still not at the point of having submitted all my paperwork or scheduled an interview. Those things are the tangible parts that other people can understand: waiting for months and months with nothing happening are not.
If you know someone who is going through the visa process, the best way to offer your support is to just be there. This especially applies in the early stages: don't ask what's going on, because if there is good news (any news) they will be the first to shout it from the rooftops. Keeping someone in your prayers is another way of providing encouragement, even if you don't really know what to say or how to relate. The number of people who have reached out to me on Instagram to let me know they have said a prayer for our journey (and those dedicated prayer warriors who pray EVERY day!) have encouraged my heart more than I could ever express.
The distance between Quincy and I has been one of the most difficult things to overcome, and I've felt really lonely at times. This process is made worse by the fact that many people – me included – start to make plans for their future life at the start of the visa journey, and come to "The Great Wait" period and find they have very little to do to keep their minds off it. I left my teaching job at what felt like a well-chosen and considerate moment, but doing so has left me with a lot more free time that I used to have. Though I'm still writing and making myself more employable in my chosen field, and I've also started publishing my devotional writing, my weeks are lacking the structure they used to get from my teaching timetable. Friends who are willing to reach out and fill a little bit of that extra time by meeting for coffee and cake, having lunch, going for a walk, or checking out a new movie at the cinema are worth their weight in gold. Finally, encourage those on the visa path to write things down. They might not want to remember the journey towards getting a visa after they have moved and settled, but this process is difficult and incredibly frustrating. Writing down our prayers and thoughts can help us cope better.
My inkDori has been a lifeline for this very reason, and I've only used half of the books that are contained within it! At the moment, I'm writing in my "Visa, Travel Plans & Logistics" notebook as things need my attention and planning, but I'm also trying to write down a prayer every day. I've found that writing down my prayers has given them more direction, and God has responded. The fact that we've made so much progress in the last few weeks must be testament to that! I can't wait to share the other books with you as our journey progresses to interview, departure and beyond – until then, your prayers are welcomed and appreciated by a visa-weary girl who just wants her husband back.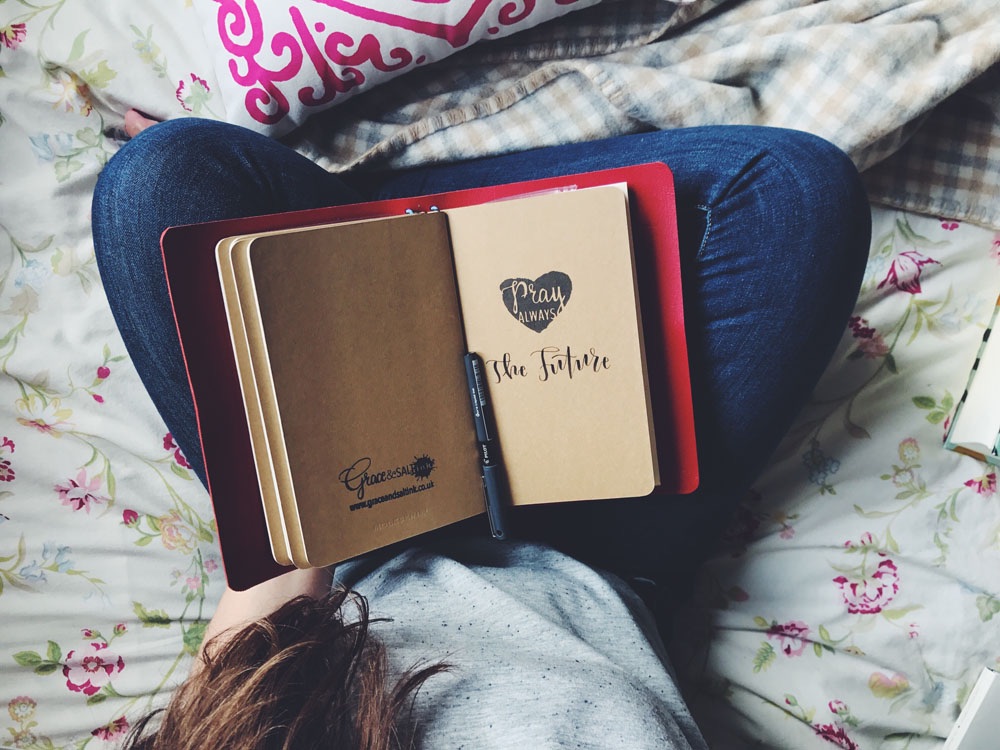 If you enjoyed reading about Natalie's journey, please feel free to leave her some encouraging comments below. You can also read Natalie's "inside my inkDori" interview all about her Bridal inkDori here.