My Bullet Journal Set Up for 2019
Posted on

At the end of each year I like to take time to reflect on the last 12 months before embarking on the next, I'm sure many of you do too. I have started making this part of my bullet journal set up for the new year, and below I share with you some really simple prompts that help me do that.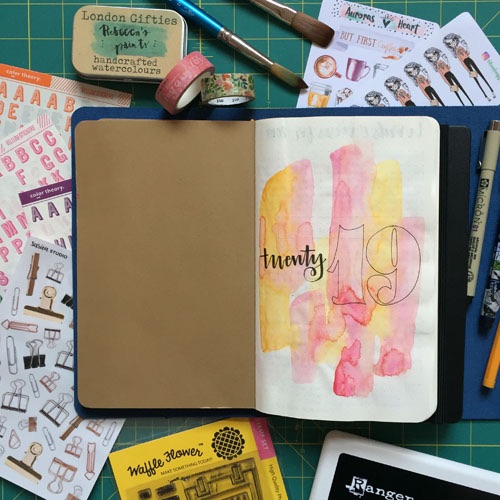 I start with a simple cover page for the new year.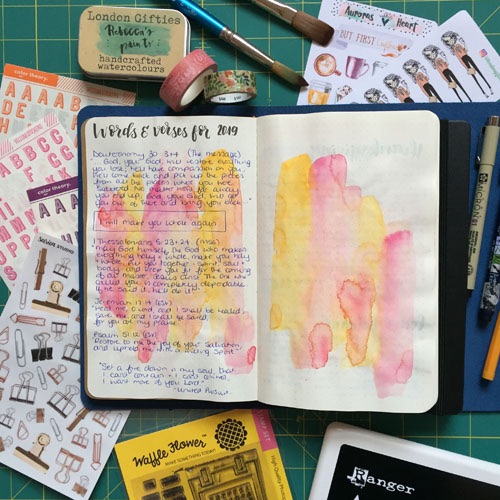 The first page this year was my page of words and verses for 2019. Quite often I actually fill this page in AFTER the next double spread, but I like to have it at the begining so it's super easy to find. I sit down and ask God what word, words or verses he wants to share with me for the new year. This year I felt like my word for 2019 may be "Restoration" - which is a word that God spoke to me a lot through a few years ago, but I feel there is more to be learned. So thinking about that word I then asked for verses, and had quite a few to write down. I've left a blank page so I can add more over the coming weeks.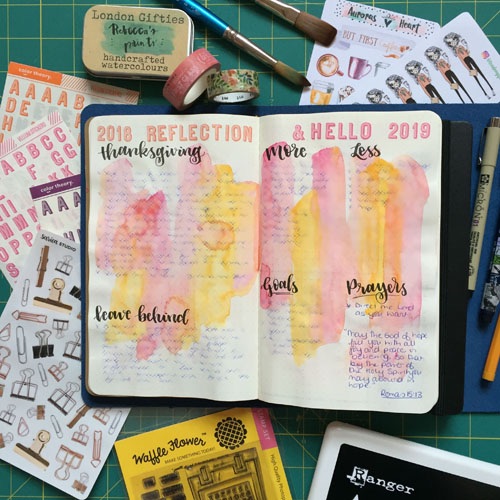 Then we move on to the reflections of last year. I write "thanksgiving" at the top and then "leave behind" above the bottom third of the page. "Thanksgiving" is pretty self explanatory. But what didn't go quite to plan in the last year, that you need to let go of here and leave behind you? That's what goes under "leave behind". I like my list of thanksgiving to be longer than the negative, but you may need more space depending on year you've had - but I'd suggest you still make the "thanksgiving" list longer, so you come out of the reflection positively, which will help as you look forward. The second page in this spread is the "Hello 2019" where I set out hopes for the new year. I split it into four quadrants, top left = "More" - what do I want more of in 2019? It might be more time with the family, more 'me time', more joy, more learning new things... top right = "Less" - what do I want less of in the new year? Overtime in the office, anxiety... Bottom left, "Goals". What are your big goals for 2019? Think big, dream and don't hold back. However crazy they might sound now, write them down here and let's make them happen! And bottomr right, "Prayers". My prayers for 2019, what situations are burning in my heart, who do I need to pray for regularly... To be honest this page could actually be made into four pages rather than four quadrants!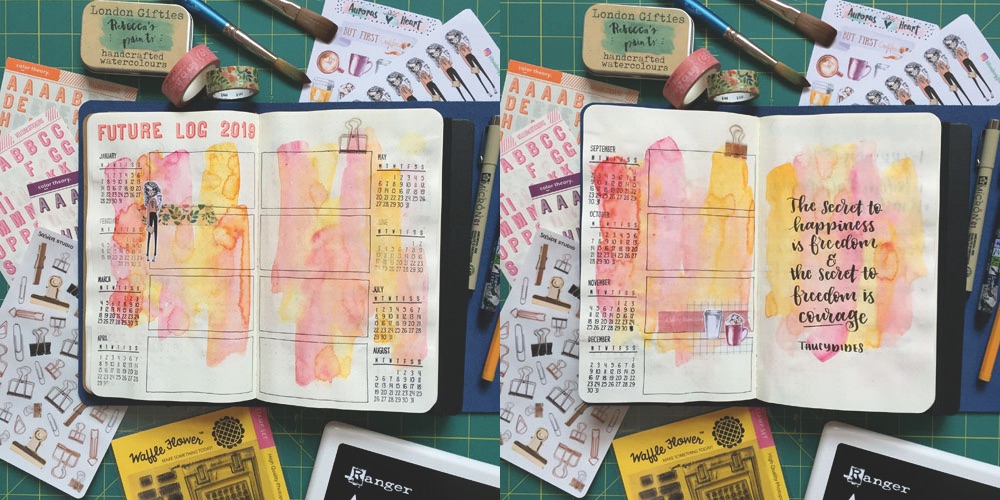 Next up is the future log. I split each pageinto four months. I have a great calendar stamp set from Waffle Flower which allows me to print out the month by each box I draw, rather than writing them out by hand - as I cannot always write that teeny tiny! In here I will write in birthdays and big events, things that I know are happening in these months ahead.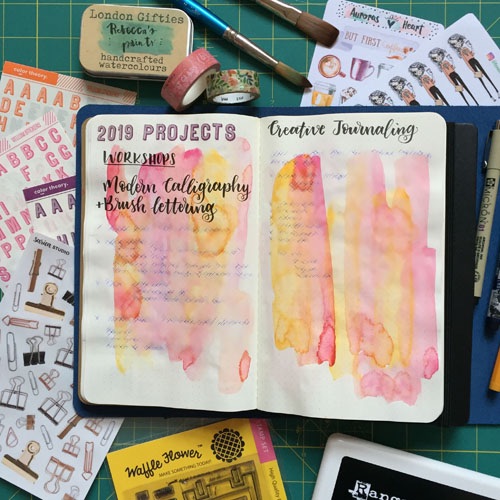 Then I have my "2019 Projects" page, this is where I expand those "goals" from the looking forward page. The one thing I really want to work on in 2019 is workshops - I've been offered the opportunity to run a modern calligraphy / brush lettering course up here in Northumberland and I'm really excited by the idea. I'd also love to do a creative journaling workshop to help inspire otehrs to journal more, becuase journaling is just such a huge part of my life, I am very passionate about it!!
And that is how I have set up the start of my 2019 bullet jouranl. Leave a comment below about how you have set up yours, or if you found any of these ideas helpful as you set up yours.