Letter Writing Month - April 2019
Posted on

1 Thess' 5:1 (ESV)
"Therefore encourage one another and build one another up, just as you are doing."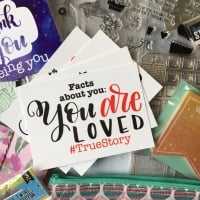 I started the hastag #ISentLoveInAnEnvelope and shared my passion for happy mail back in January 2017, but I have to admit with two small children my letter writing has taken a hit! So I was really delighted when Brand Ambassador Christi really took up the banner and has gone to town with it! Today she's on the blog sharing about the Letter Writing Month challege happening in April, we are both going to attempt it, will you join with us? We will be running a giveaway over on Instagram [starting tomorrow], you can enter there or comment at the bottom of the blog post to say how you'll be joining in for another entry. God Bless, Rebecca XO
Over to Christi...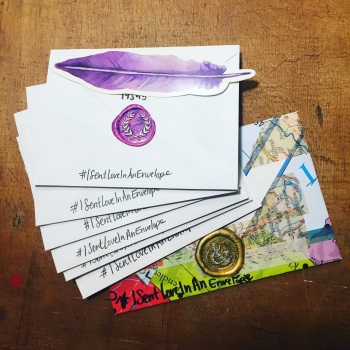 Usually a stop at the mailbox means bills, junk mail and maybe some kind of advertisement. Honestly, almost everything that's delivered to me on a weekly basis goes right into the trash. In this day of technology we forget the simple art of writing a letter. It's too easy to pick up our phones and send a text, email or message on any number of social media platforms. We've become too quick to go to our keyboards before picking up a pen. For this reason the next generations might never be given stacks of letters written by their parents or grandparents, and that's a shame.
Since I started my crusade of letter writing I have gained pen pals from South Africa, Germany, England and across the United States. Some of them are old friendships now expanded to pen pals, others are people I only know from the pictures they post on Instagram. I always look forward to checking the mailbox each day to see if there are any goodies from near or far. Every letter I receive is unique. My pen pals have sent pictures, washi tape, creative little pieces and so much more. With each letter I challenge myself to come up with new ideas to put a smile on the face of my letter writing friends, and I do my best to inspire.
I know I will never have stack and stacks of letters like my grandparents, but hopefully I will have something tangible to share with future generations to show that letter writing is not dead.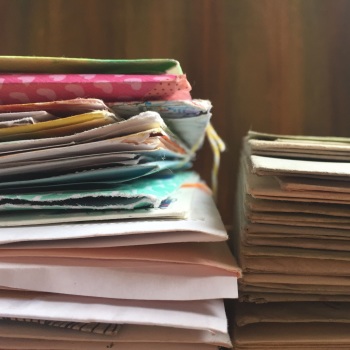 Letter Writing Month
April is Letter Writing Month, the goal is to write a minimum of 30 letters in 30 days. In 2018 I took up the challenge for the first time and sent out over 35 pieces of happy mail. Most were postcards that I designed, but there were also a few letters and packages mixed in. The idea of sending out 30 letters was intimidating and seemed impossible, so last year I posted a picture looking for people that wanted some happy mail in the month of April. I got a few responses and continue to be pen pals with a few of them.
Last year I walked in with a pretty good plan which helped me to complete the challenge easier than I anticipated. Here are a few tips for anyone who wants to take up the challenge of April Letter Writing Month this year.
Write On
Check out writeoncampaign.com and follow them on Instagram and Facebook to be inspired not only through the month of April, but all year long to write letters. Their website is full of resources to help you achieve your goal. They even sell kits and prompt cards to keep you on track.
Make a spreadsheet
Through the month of March I created a spreadsheet in preparation of April. I listed all the names and addresses of those I planned on sending happy mail to in the order I was going to send them. This helped me to not only to know I was going to hit my goal as long as I completed my list.
Pre-address
Once your list is made, start getting your postcards, packages or envelopes addressed. If you are going to attempt to write at least one person a day saving yourself the time will be well worth the effort.
Have fun!
Take this opportunity to write family. Make your grandma's day, send some happy mail to some of the kids in your extended family or your college roommate. If you get behind, don't worry about it, you have 30 days to catch back up again, and if you send the last few out in May that's great too!
This year my plan is more or less the same as last year. The majority of my 30 letters will be postcards of my own design and I will be working from a spreadsheet comprised of current pen pals, family, friends and maybe a few new names! I'm looking forward to seeing how many pieces of happy mail I send out this year!
Don't forget to write #ISentLoveInAnEnvelope on each piece of happy mail and when you post pictures on social media!
Find out more about Christi on the Ambassadors page, and you can follow Christi on Instagram https://www.instagram.com/volansinthesky/