How To: Organise Your Life with Traveller's Notebooks
Posted on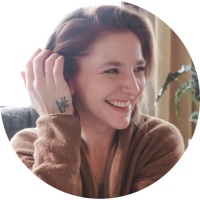 Today on the Blog Brand Ambassador Tawni, aka @_tawnimarie_ Tells us how she uses her inkDori to organise her life.
This post contains affiliate links to products. Grace & Salt ink may receive a commission for purchases made through these links.
I started using Traveler's Notebooks a few years ago to try to keep myself more organized. After I'd already fallen in love with the brand, I became a Brand Ambassador for Grace & Salt ink, and have been able to add to my inkDori collection over the years, one gorgeous notebook at a time.
I have a total of seven inkDori now, and you may be surprised to learn that I actively use four of them at a time! I do tend to rotate between notebooks every once in a while–sort of how someone may switch out their handbags!–but the function of the notebooks typically stay the same.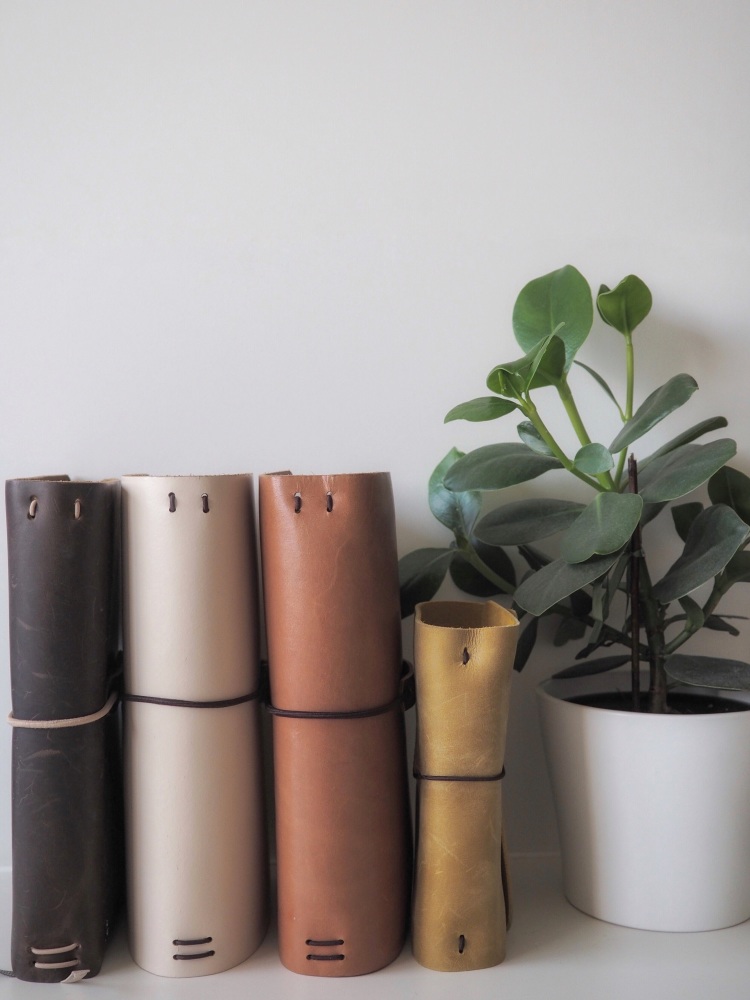 inkDori 1: The Task Master
This inkDori is the dedicated catch-all notebook. This is the notebook I refer to most often, and if I'm going to carry an inkDori around with me, here she is.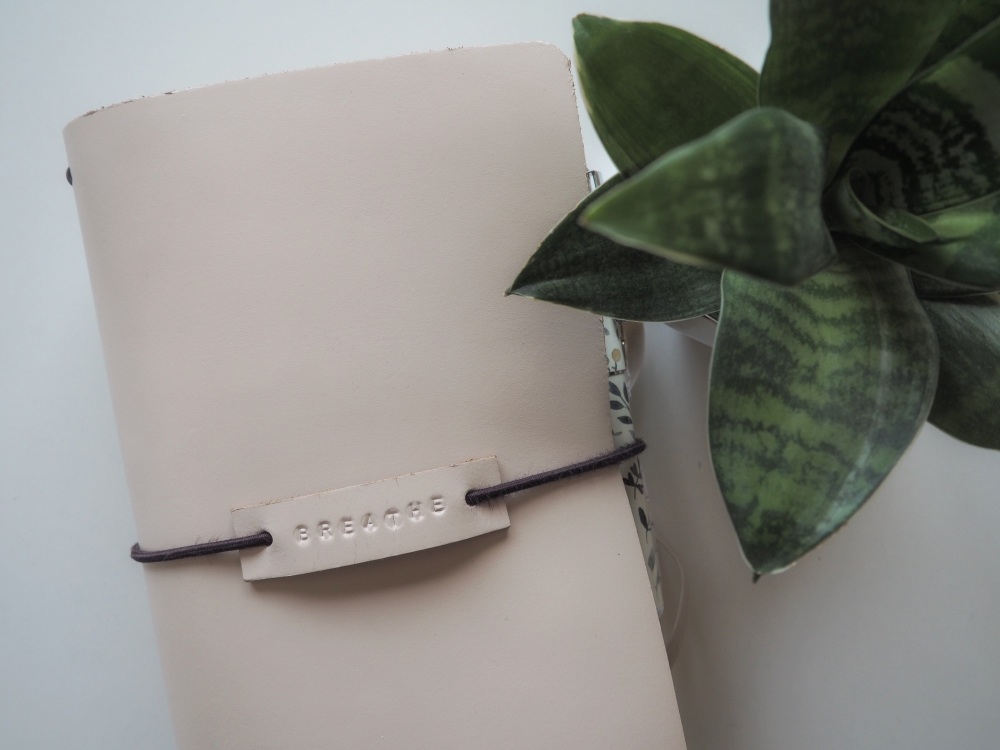 In the front you'll find two organizers: a plastic zipper pouch for paperclips, loose papers, and stickers; and a canvas organizer for more of the same. They've both got pen loops attached (I use a Leuchtturm pen loop attachment on the canvas organizer), which is a major bonus.
The main journal comes next, which is a soft-bound Moleskine dotted notebook. This beauty serves as my bullet journal, which includes space for my calendar, personal journal, pen tests, various lists and charts, recipes, blog and podcast planners, class notes, and more. I've also attached a Leuchtturm pen loop to the inside back of the Moleskine notebook, for a total of three pens or pencils in the entire inkDori (#winning).
Following the soft-bound Moleskine are two Moleskine lined cahier journals, both personalized and hand-lettered by Rebecca, the Grace & Salt ink Mastermind herself. These two journals serve as my brain-dumps. If a thought randomly comes to me, or I suddenly remember something I need to do that isn't yet on my master task list, I'll jot it down here, and will later move the information into my main bullet journal.

inkDori 2: The Niche Notebook
This inkDori is for all things niche. For me, that means essential oils and health consulting. For you, it may mean your blog, your small business, your family calendar and finances, your client projects, etc. The point is that the whole inkDori is for one thing, and one thing only.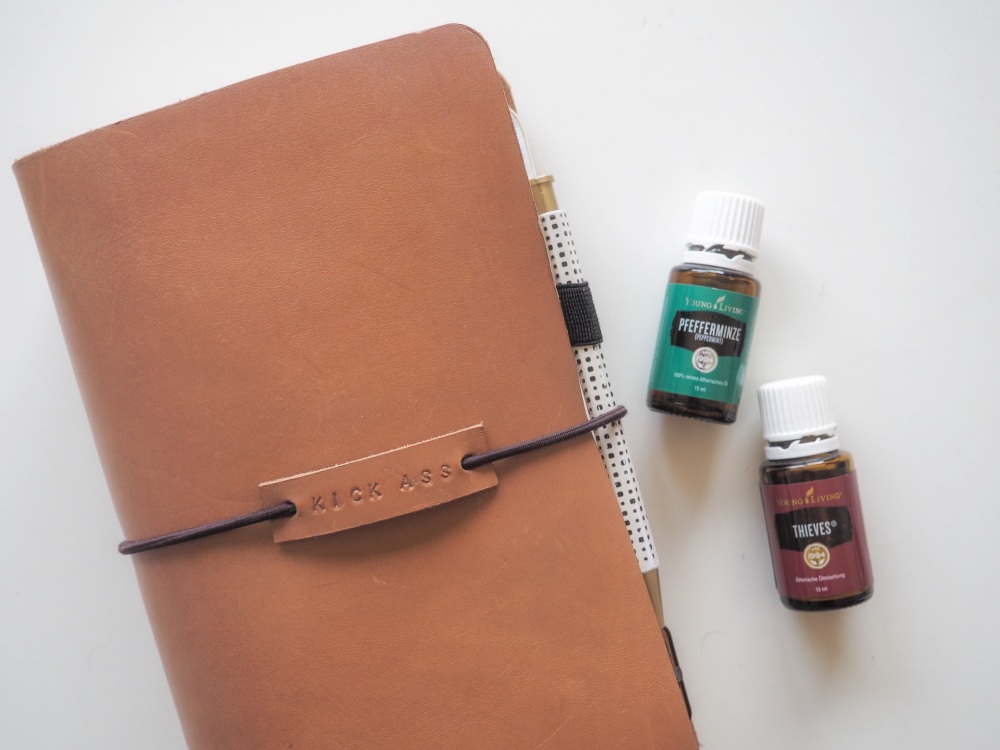 The set-up in this inkDori is exactly the same as in the first: a plastic zipper pouch, a canvas organizer, a soft-bound Moleskine notebook, and two Moleskine cahier journals. Yep, even the pen loops have been attached in the exact same spots.
The difference is that the soft-bound Moleskine isn't a bullet journal. It's for notes, notes, and more notes. My class notes on natural science, psychology, aromatherapy, and health and wellness are all organized here, and I'm still currently enrolled in a coaching course that is note-taking-intensive (my hand hurts just thinking about it).

inkDori 3: The Portable Library
This A5 inkDori is my portable library and book log. A Kindle Paperwhite even fits inside, so when I say it's a portable library, I mean it's a portable library.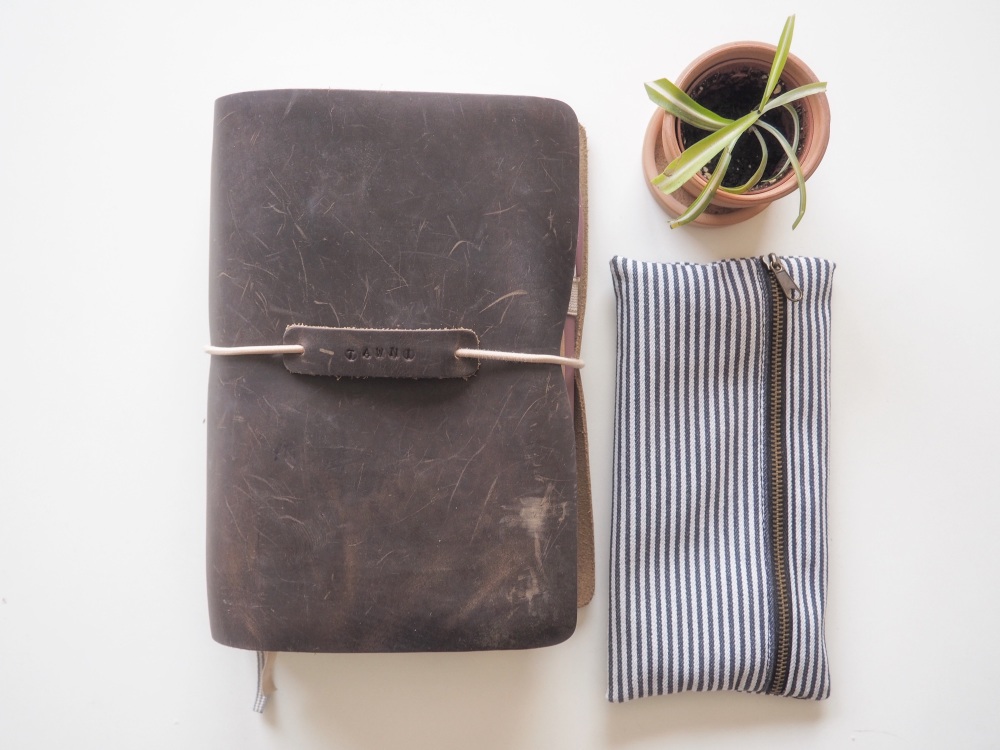 When you open this notebook up, the first thing you'll see–behind the Kindle–is another gorgeous journal insert from Grace & Salt ink, which is my creative brain-dump journal. Instead of notes to myself or things-to-remember, there are doodles and pressed flowers and leaves inside.
An A5 Leuchtturm dotted notebook comes next, which serves a bullet journal of sorts, but is completely dedicated to all things books. You'll find a reading log, pages of favorite quotes, and notes on characters for my nerdy book-and-enneagram podcast. There's a Leuchtturm pen loop attached to the inside back of the notebook, too.
And finally, I've inserted a sticker book, with cute little stickers perfect for noting pages, creating tabs, or for general page-beautification.

inkDori 4: The Travel Hub
Here's where things get ridiculously practical. Did you know that a pocket cocoon inkDori makes the perfect passport holder?
With the help of some elastic bands, my family's four passports fit nice and snug inside this little inkDori, with room for a small zipper pouch in the back, which is where we keep our visas.
Traveling with kids has never looked so chic.

How do you use your inkDori?
How do you use your inkDori to organize your life? Share your ideas and tips below to help a fellow organization-junkie out!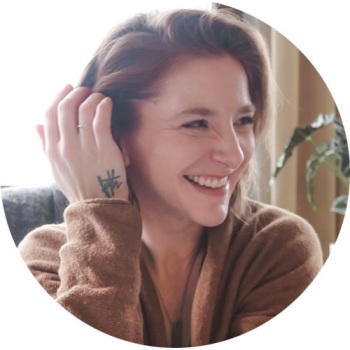 Tawni is the voice behind tawnimarie.com, the everywoman's creative lifestyle blog highlighting wellness, mom life, book nerdiness, and a healthy obsession with plants.