inkDori
What is an inkDori?
Inspired by the original Traveler's notebook, these refillable leather journals are tailored to house either pocket sized journals such as Field Notes and Moleskine cahier journals or large Moleskine cahier journals.
The pocket sized inkDori comfortably houses five pocket sized journals whilst still having room for tabs within the leather overhang. The large comes in two forms, "the Slim" which houses three large journals, or "the Chunky" which comfortably houses six large sized Moleskine cahier journals whilst still having room for tabs within the leather overhang.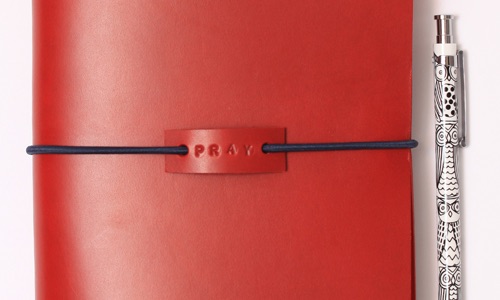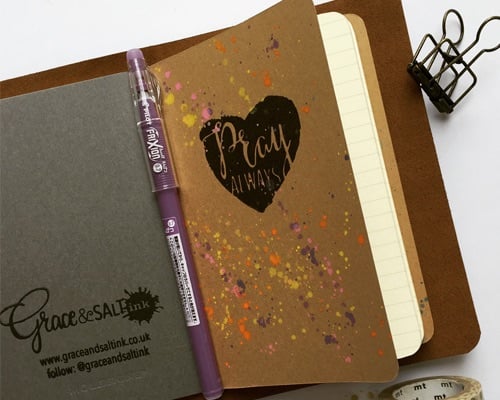 What makes the inkDori different?
With prayer at the centre it is not simply another fauxdori it's a FAITHdori! To explain… I've had a couple of people ask if I will sell an inkDori without the prayer journal insert – the short answer is no, the basic inkDori comes with a prayer journal and all the others have one in too (and it's actually "free" I don't cost it in, so even if I took it out you wouldn't save any money).
But more importantly the long answer is this: no, the prayer journal is an integral part of the inkDori because it's not just a "fauxdori" it's a "FAITHdori". I had a big debate at the start if I should call it a "FaithDori" or "PrayerDori" but then settled on "inkDori" to tie it to the brand a bit more.
However prayer is still very central to the process… I pour love and prayer into each and every one as I individually make them by hand here in the North of England and I've been quite simply amazed at the stories I've heard about conversations that have started over several inkDori!
Prayer is at the centre of Grace & Salt ink and at the heart of each inkDori, that's why I include the "PRAY" tab on the front for free and the prayer journal in the middle!